If you're lucky enough to be escaping lockdown and COVID-related chaos and heading to a beach this summer, then you might just be in need of a few good reads to help you while away the time and relax. Fortunately, there are eleven recent fiction releases that would all make for excellent beach reads.
A nameless young woman who dreams of being a writer abandons her plan to study for a doctorate in the aftermath of a messy breakup. She intends to leave her native Sydney and travel, but first, she decides to spend the last summer reading novels while sitting on the rocks at Gordons Bay. With her student maintenance funds dwindling, she takes a job in an emergency services call center. Despite the ennui that has been plaguing her, she finds herself becoming increasingly affected by the emergency calls that she takes. More worryingly, the emergencies themselves seem to be increasing in magnitude as the summer progresses, ranging from dogs trapped in cars to women hiding from violent partners to raging wildfires. Madeleine Watts skillfully links the overarching failure of authorities to tackle the dangers associated with climate change to the plight of women who seem destined not to be believed in this impactful novel.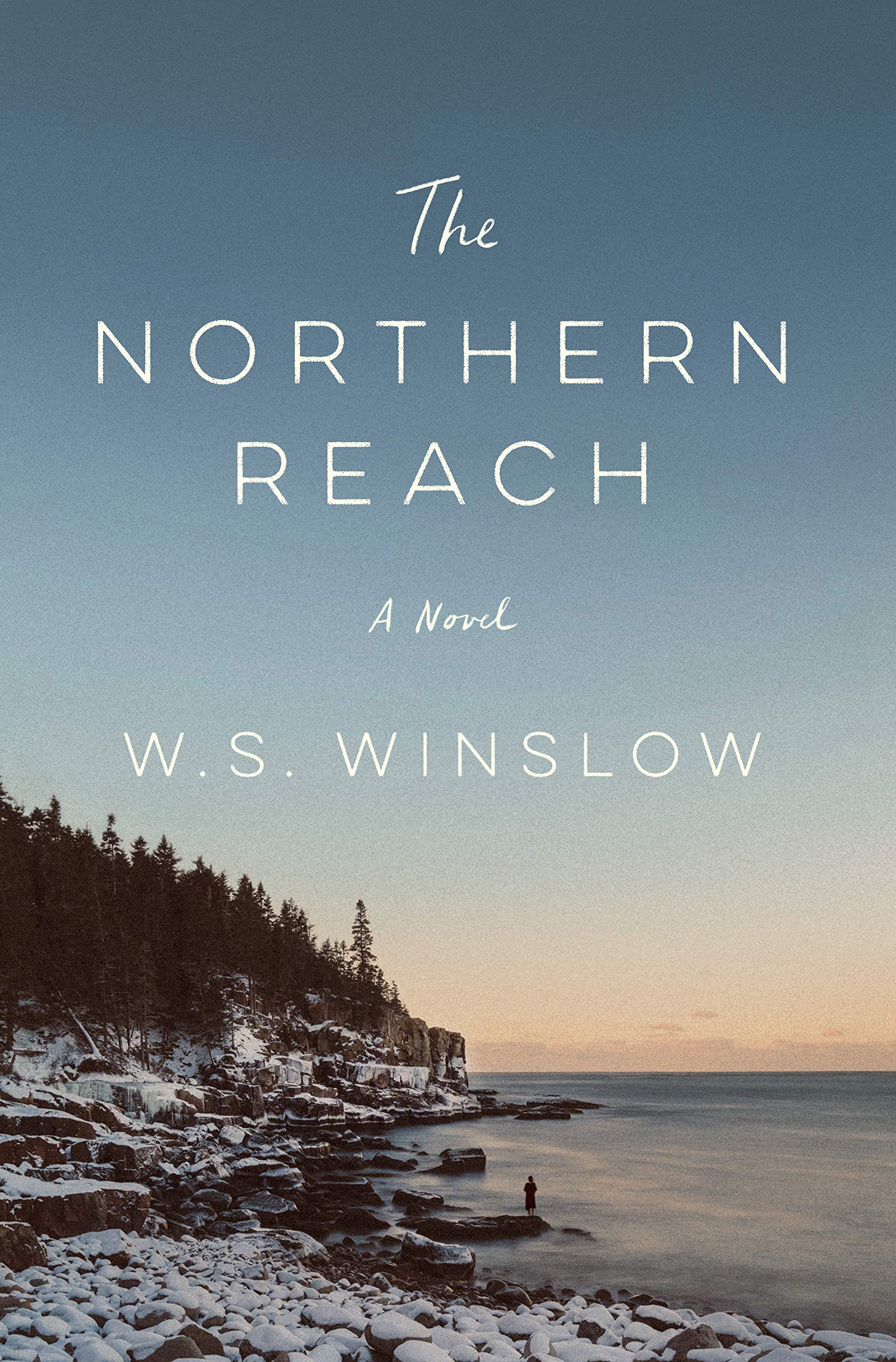 As Edith Baines stares out to sea and visibly mourns her son, it is unclear how much of what she sees is real and how much is a grief-induced hallucination. The Baines family has lived in the small town of Wellbridge, Maine, for generations, and as Edith's memories of her son drift in and out of focus, so to do the memories and stories of her ancestors and of the other families that have called Wellbridge home for decades: the Moodys, the Martins, and the Edgecombs. Despite the town seeming like the sort of place where everyone knows everything about everyone else, all four families have tragedies, triumphs, secrets, and lies that have been transmitted down through the generations. W.S. Winslow uses a series of interconnecting stories, spanning the period 1904 to 2017, to bring the history, nature, and population of Wellbridge to life.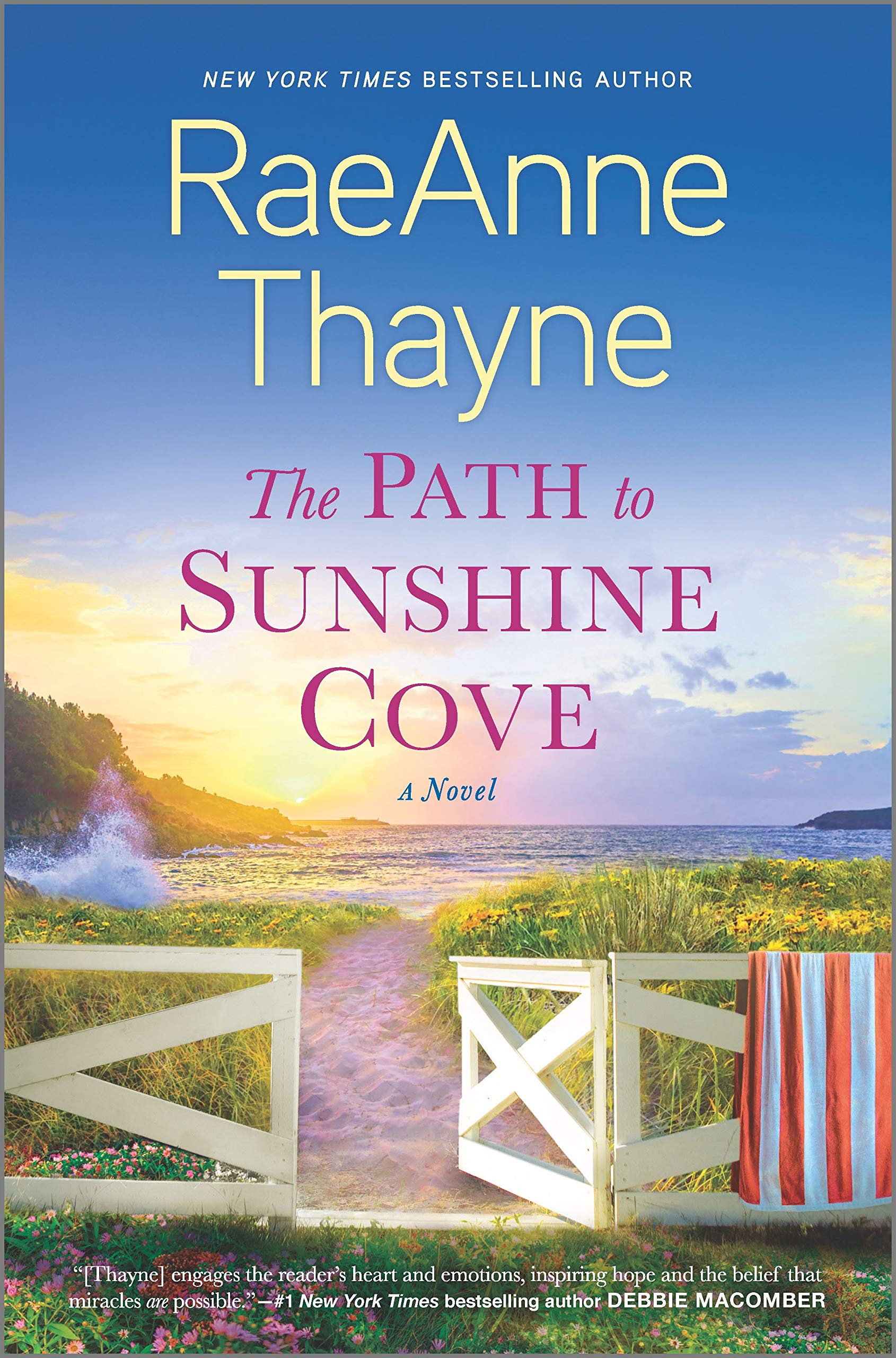 Jessica Clayton has spent most of her adult life ensuring that she has as little baggage as possible, whether that baggage is literal "things" or people she has met along the way. A professional declutterer by trade, Jessica focuses her energies on helping other people to shed their burdens, and she does whatever it takes to stay in the present, reluctant to even think about her past in the small town of Cape Sanctuary. However, when a new client requires her help to downsize ahead of a move to that very town, Jessica is forced to revisit her past, including her relationship with her younger sister Rachel. RaeAnne Thayne is a prolific and hugely popular romance writer, and this time around, she has crafted a charming and heartwarming tale about second chances and the importance of family.
Despite being accustomed to being the envy of her friends and neighbors in Cold River, Long Island, Peggy Bubone is forced to recognize just how fragile her life and social position are when her husband is arrested. Almost overnight, she goes from being the rich and rather smug toast of the town to being practically a pariah. With her money and her home suddenly inaccessible, and with no one willing to step in and help, Peggy finds herself and her two children homeless and in dire need of assistance, a situation that causes her to reflect on her past and her difficult start in life. While Daniel Damiano could have turned Peggy's tale into one of misery and desperation, he has instead crafted a humorous and uplifting story of perseverance and struggle against the odds. Peggy finds a sense of determination that she thought she'd lost, and she does her utmost to build a new and better life for her and her family.
When spoiled Hollywood socialite Piper Bellinger causes yet another scandal that is recorded and transmitted far and wide by the paparazzi, her stepfather finally washes his hands of her. After cutting off their allowances, he leaves Piper and her equally spoiled sister with no option but to head to the rural town of Westport, Washington, and run the dive bar that they inherited from their late father. Despite having no head for business and having an almost pathological fear of sleeping in the bunk beds in the only apartment they can afford, Piper is determined to make a success of her exile, particularly after she encounters handsome local sailor Brendan, who makes it clear that he doesn't think she'll last five minutes in Westport. Tessa Bailey's latest novel is a fabulous rom-com that gently pokes fun at wannabe star Piper but also allows her to blossom in her new environment.
Having been born into slavery on her Irish father's plantation on the Caribbean island of Montserrat, Doll vows to rise above her circumstances and secure the freedom and prosperity of her mother, her sister, and herself. A remarkably enterprising individual with grit, determination, and a clear understanding of how the world works, Doll leverages whatever potential advantage comes her way and rises up through the social ranks as an entrepreneur, a merchant, and a planter. As she progresses in terms of amassing wealth, she also amasses the attention of a series of men, which leads her to even more exotic locations and exceptional situations. Vanessa Riley has really excelled with this fictionalized account of the extraordinary life and achievements of Dorothy Kirwan Thomas, a remarkable woman who forged her way from poverty and life as a slave to being one of the richest landowners in the West Indies. Not many people can be said to have truly left their mark on history, but Dorothy certainly did.
BUY THE BOOK
Dreaming about living someone else's life can be a pleasant form of escapism, but not many people would go the whole hog, commit a spot of identity theft, and run away from their own life. However, that's just what Birdy Finch does when she decides to assume her best friend Heather's identity and take a job at a posh hotel in Scotland. To complicate things, Heather is a world-renowned wine expert, which means Birdy's new job is going to involve a lot of bluffing about wine-related matters. And to complicate things even further, while in Scotland, Birdy might have finally met a man that she's romantically interested in, only he thinks she's Heather. Birdy's plan might be bonkers, but she's a pleasant and engaging central character. Lizzy Dent has woven a warm and relatable story around Birdy, and there are plenty of laughs to be had while following her (mis)adventures.
After her husband disappears while on an assignment for the FBI in Ukraine, Autumn Divac spends eighteen months waiting for him to return home to Tampa, Florida. With the official investigation into his disappearance having stalled and the private detective she hired unable to find any additional information, Autumn is nearing the end of her tether when she decides to take her two teenage children and decamp to her hometown of Sable Beach, Virginia, for the summer. She starts working in the bookstore jointly owned by her mother and her aunt, and she finds herself reconnecting with her first love. A tale of friendship and love with a mystery at its heart, Brenda Novak's novel follows three generations of women (Autumn, her mother, and her daughter) as they confront past mistakes, make their peace with the present, and look toward the future with hope and humor.
When Shane Hall and Eva Mercy first met as teenagers, they were two damaged individuals who rapidly fell in love and then enjoyed a whirlwind one-week romance before everything they had crumbled. When they meet again, some fifteen years later, they are both successful writers; Eva is a bestselling author of erotic fiction, while Shane is an award-winning author of literary fiction. After they reconnect at a literary event in New York, where they both take great pains to pretend they don't know each other, the sparks fly once again and they find themselves embroiled in another passionate week-long romance. Eva wants Shane to return to his home so that her life can return to normal, but before he does so, she wants answers to questions about what happened fifteen years previously. Tia Williams' latest novel is a thrilling rom-com that is darker than most. The story shifts between the past and the present as it explores Shane's and Eva's pasts and the reasons why their romance burned out so quickly.
Daisy Shoemaker seems to have it all: a picture-perfect family, a gorgeous home in the suburbs of Philadelphia, a thriving business, and a fulfilling volunteering project. However, appearances can be deceptive and Daisy is far from content. Just as she's reaching her lowest ebb, Daisy starts receiving emails intended for a woman named Diana Starling, who has an email address almost identical to her own. Diana's life seems much more exciting than Daisy's, and when fate throws them together, Daisy relishes the opportunity to form a friendship with Diana. But did they really become acquainted through pure chance? Diana might not really be who she seems, and if that is the case, what does she want with Daisy? This is definitely not a light and frothy read from Jennifer Weiner, but it certainly is a page-turner. Reflective of the #MeToo movement and the importance of accountability, it's a thought-provoking and timely book.
BUY THE BOOK
Having dedicated her youth to caring for her bedridden mother and raising her two siblings, Sophie Lawson has had to give up on following her dreams, particularly her goal of opening a bookshop in the quaint town of Piper's Cove. However, with her siblings now able to support themselves, Sophie may have the opportunity to pursue her own endeavors, starting with visiting Piper's Cove again to attend her sister's wedding. There's a surprise in store for Sophie though, as the best man turns out to be Aiden Maddox, her high school sweetheart, who dumped her without explanation and then vanished from her life. Thrown together by circumstances, it seems that Sophie and Aiden might get the chance to rekindle their romance, but can she really trust him to stick around this time? Denise Hunter's novel is set in the quintessential seaside town and the story is packed with endearing characters and heartwarming situations. There's a romance to root for and the hope that things will work out better for Sophie in the future.